PRODUCTS
CONTACT US
Ningbo Haishu Nide International Co., Ltd.
一一
· Add:14-5, East Kemao Center, No.100 Xiangyun Road, Hi-tech District, Ningbo, China.
· Contact person:Annie
· Tel:0086-574-87295639
· Mob/Whatspp/WeChat:0086-13738869026
· Fax:0086-574-87295637
· Email:emarketing@nide-group.com

Your current location:Home > Products > Ball bearing > Automobile industrial stainless steel ball bearings with low noise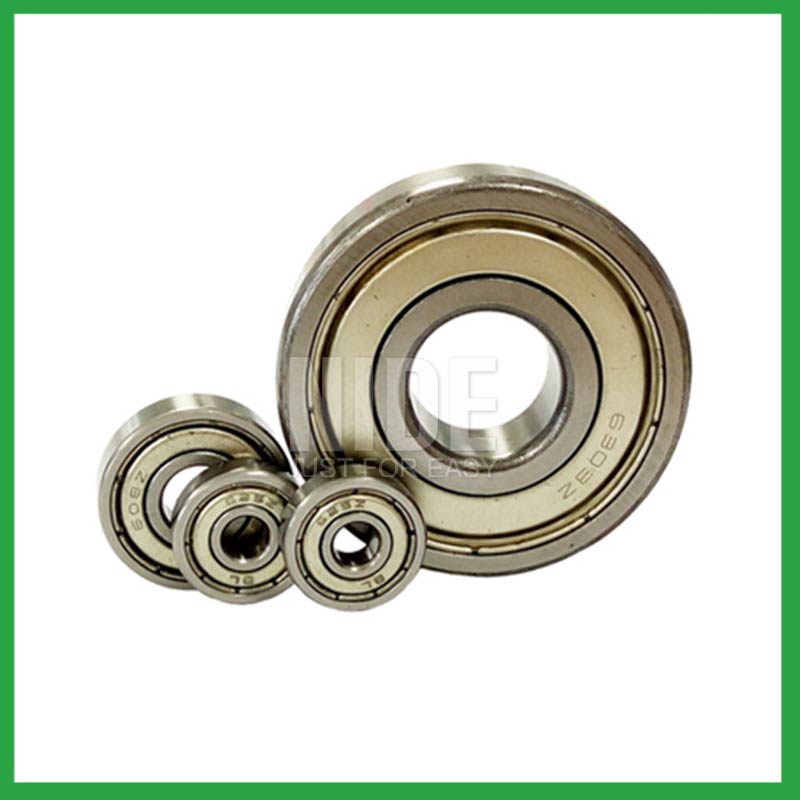 Automobile industrial stainless steel ball bearings with low noise
NDPJ-ZC-4
In NIDE bearing manufacturing, a frequency spectrum analyzer is used to measure the magnitude of vibration and the distribution of the frequency.
CONTACT US
Details
Noise and vibration
Bearing vibration is closely related to bearing noise. In general a rolling bearing does mot generate noise by itself. What is perceived as "bearing noise" is in fact the audible effect of the vibrations generated directly or indirectly by the bearing on the surrounding structure. Therefore, vibration is the root cause of noise, while noise is the reflection of the vibration.
During the bearing manufacturing & inspection, bearing noise can be controlled through strict control on the vibration. In NIDE bearing manufacturing, a frequency spectrum analyzer is used to measure the magnitude of vibration and the distribution of the frequency. When the rotating speed bearing reaches 1800rpm, the frequency between 50HZ~10000HZ could be divided into three bands as following form:
| | | | |
| --- | --- | --- | --- |
| Frequency Bands | Low Band | Medium Band | High Band |
| Frequency Range | 50-300HZ | 300-1800HZ | 1800-10000HZ |
Nide team could manufacture ball bearing as per customer's drawing and samples. If customer only has samples, we could also design drawing for our customer. We also provide customized service.
Furthermore, the machine electronically translates these signals by a heterodyning process, making them audible, so that inspectors can hear these sounds from the machine speaker and see them as intensity increments on a meter. By this way, testing results also enable the determination of the likely cause of the bearing irregularity. NIDE is making 100% such noise and vibration testing before every single bearing leaves the factory. Also, NIDE has recently significantly improved design of deep groove ball bearings, to further reduce noise and vibration levels.
Customers need to pay attention when coming across the following conditions
Type1: Self-Generated Vibration
Description: Vibration generated from the bearing itself when it is in the rotating condition
Cause: Variations of circular form in the bearing balls and raceway
Countermeasures: Can not be avoided, but could reduce the vibration level by selecting the proper clearance due to the application.
Type2: Vibration Arising from Exposure to External
Description: Disturbed noises occur with the performance degrades of bearings in modes known as wear oxidation or corrosion fretting.
Cause: The contaminated surrounding environment affects bearing. Loaded bearing operate without sufficient lubrication.
Countermeasures: These conditions can be relieved by properly designed isolation supports and adequate lubrication.
Type3: Vibration from Mis-alignment
Description: Not well-aligned bearings make noise when they are rotating.
Cause: Bearings are not well aligned on the shafts or houses during installation. The shafts and houses are not accurate.
Countermeasures: Good alignment methods and special alignment tools to reduce vibration. Applying hight accuracy shafts and houses.
Type4: Local Damage Vibration
Description: The small damaged sections on the raceways and rolling elements generate a specific vibration frequency.
Cause: Mishandling or incorrect mounting.
Countermeasures: Applying correct mounting methods and mechanical tools such as fitting tools, applying induction heaters with time control and pre-set temperature mode.
Information needed for ball bearing inquiry
It will be better if customer could send us detailed drawing including below information.
1.Ball bearing model number
2. Ball bearing dimension
3. Ball bearing application
4. Required quantity
5. Other technical requirement.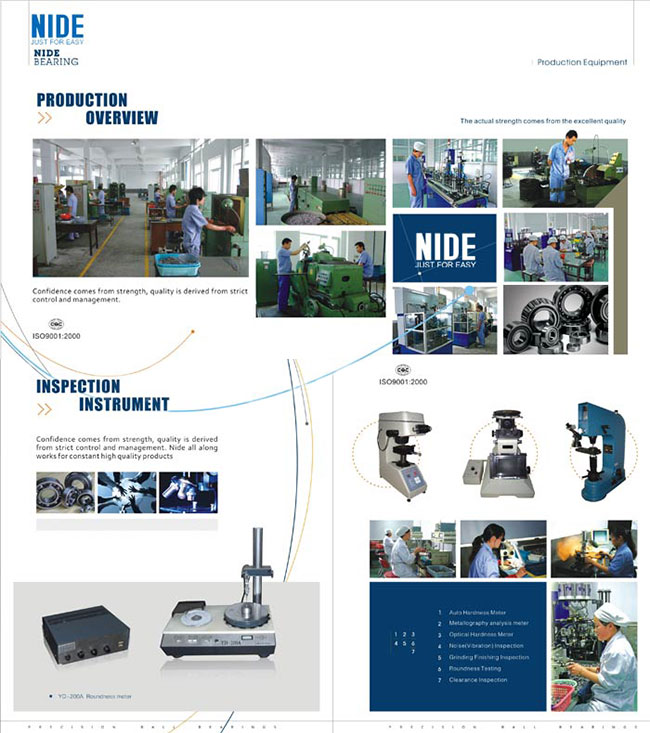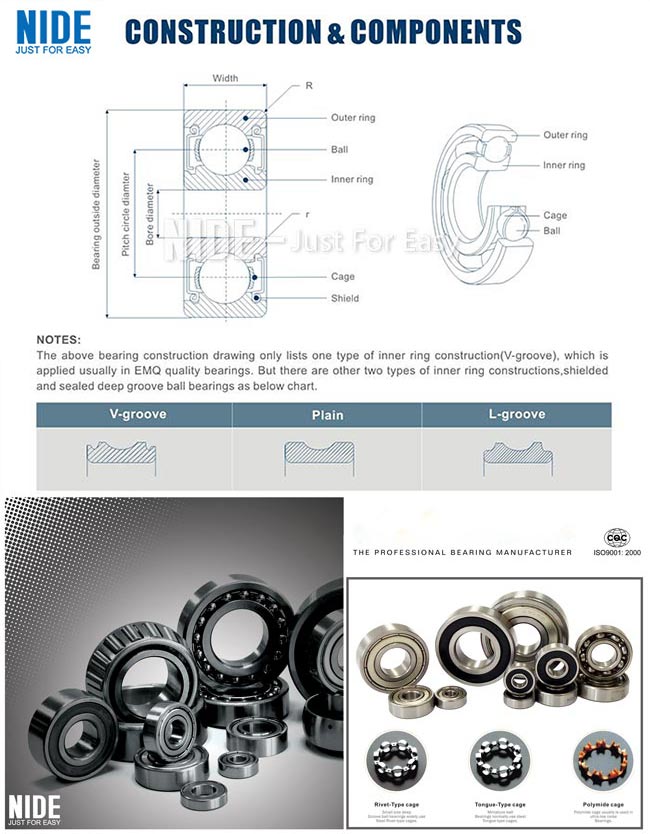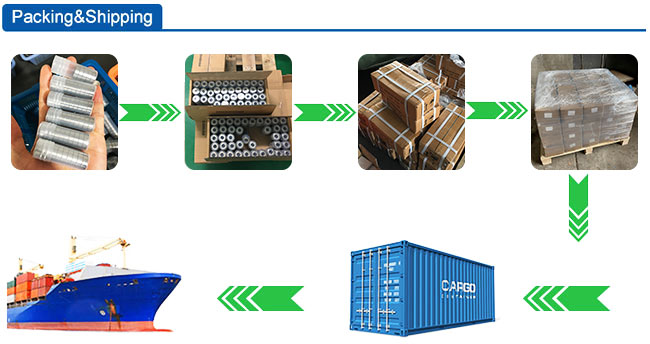 About Motor component and accessories
NIDE can supply the full range of electric motor components such as commutator, ball bearing, thermal protector, carbon brush, insulation paper, shaft, magnet, fan, motor cover,etc.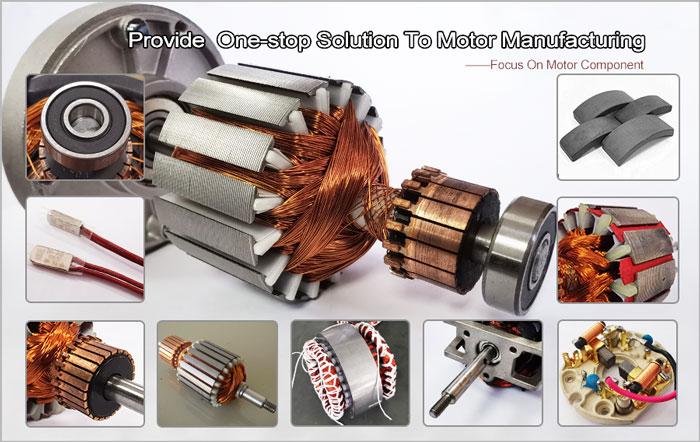 | Contact us
Motor Parts Department
Manager: Annie
Phone/Whatsapp/Wechat : 0086-13738869026
Email : emarketing@nide-group.com
Address:14-5, East Kemao Center, No.100 Xiangyun Road, Hi-tech District, Ningbo 315040, China