What is commutaor?
A commutator is a rotary electrical switch that periodically reverses the current between the rotor and the external circuit.
Commutators are made up of a set of copper segments that are fixed around the rotor
and is set into the revolving shaft of a DC machine allied to the armature winding.
They are used in DC motors, generators and universal motorsto ensure that the current in the rotor windings always flows in the same direction.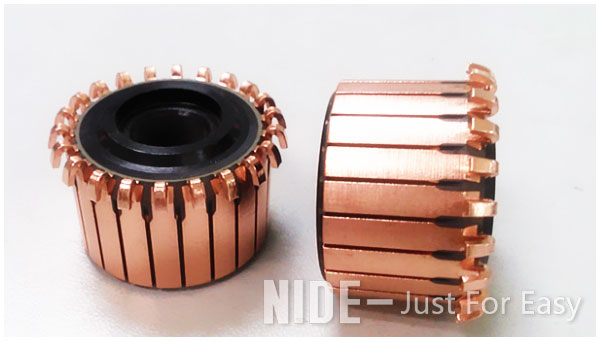 In a motor, a commutator applies an electric current to the windings.
A steady rotating torque is produced by reversing the current direction in the rotating windings each half turn.
In a generator, the commutator reverses the current direction with each turn serving
as a mechanical rectifier to convert the alternating current from the windings to unidirectional direct current in the external load circuit.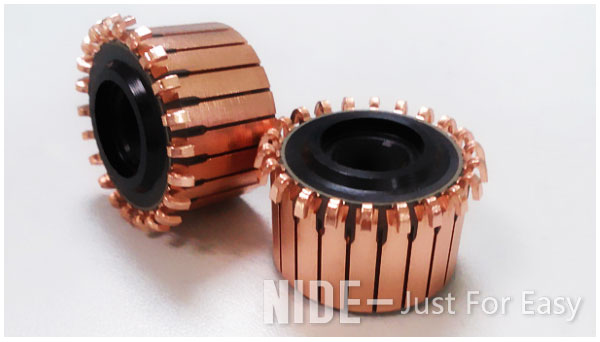 NIDE can manufacture commutator segments, hook commutator, slot commmutator, plate commutator, Collecting ring collectors for various industrial applications.
Our expertise is recognized throughout the world, and our commutators are in service in some of the most demanding applications in the household appliances, medical, aviation, agriculture, industry.
Whether you require a commutator based on an existing commutator model or a customized commutator design, our engineers can create a component that meets your exact specifications.