PRODUCTS
CONTACT US
Ningbo Haishu Nide International Co., Ltd.
一一
· Add:14-5, East Kemao Center, No.100 Xiangyun Road, Hi-tech District, Ningbo, China.
· Contact person:Annie
· Tel:0086-574-87295639
· Mob/Whatspp/WeChat:0086-13738869026
· Fax:0086-574-87295637
· Email:emarketing@nide-group.com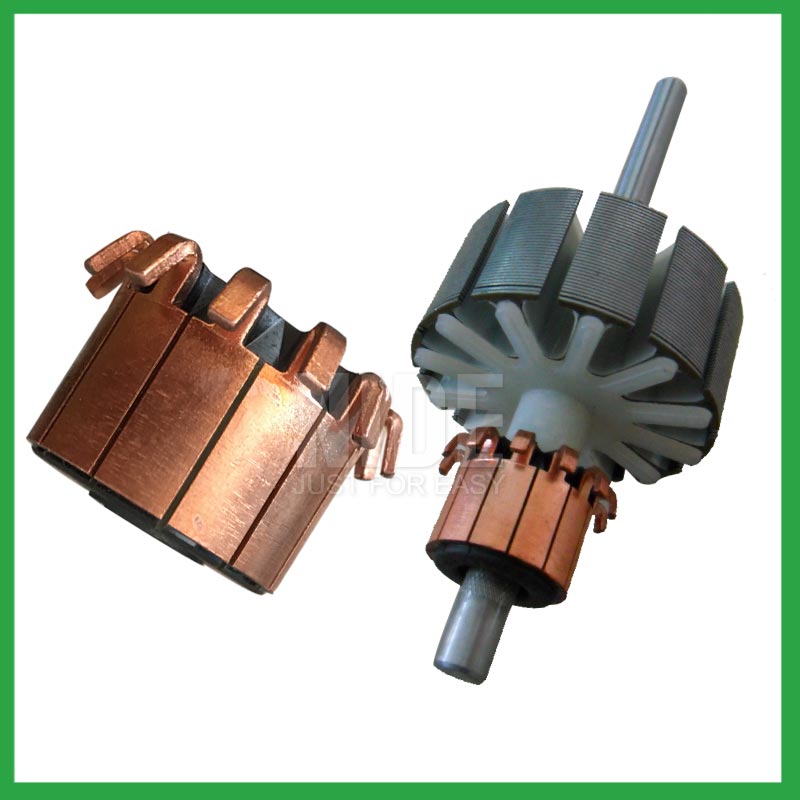 Details
Micro DC motor armature commutator for auto universal motor
Application
This motor armature commutator is suitable for micro DC and universal motors, such as massage chair motors, car wiper motors, push rod motors, power tool motors, blender motors, juicer motors, etc.
NIDE is engaged in the design, development, and production of slot, hook, and planar commutators (collectors) for DC motors and universal motors. And can provide various types of motor commutators according to customer needs. We have a complete quality assurance system and an advanced enterprise management system. We adopt high-tech and select high-quality materials to produce trough, hook and plane commutators for DC motors and series motors. From the purchase of raw materials to the shipment of products, the production is strictly in accordance with the quality procedures and operating instructions. Commutators are widely used in automobiles, motorcycles, power tools, household appliances, aviation motors, medical equipment, intelligent electric equipment and other fields.
Commutator features
The electric strength between the commutator slices is 500V/s, no breakdown or flicker occurs; the insulation resistance is ≥100MΩ, the AC frequency is 50HZ/60HZ, the electrical and mechanical properties are excellent, the structure is stable, the dimensional accuracy is high, and the uniform angle error of the commutator is small , The product has high hardness, good wear resistance, high tensile strength, stable thermal performance and long service life.
Product specifications:
| | |
| --- | --- |
| Product name | DC motor armature commutator |
| Material | silver copper 0.3 ‰ |
| Aperture | 6.35/8.0/10/28 |
| Outer diameter | 15/18.9/23/10 |
| Height | 10/13.5/16/18.5 |
| Bars | 10/12/12/16 |
We can customize according to customer needs, welcome to consult.
Picture show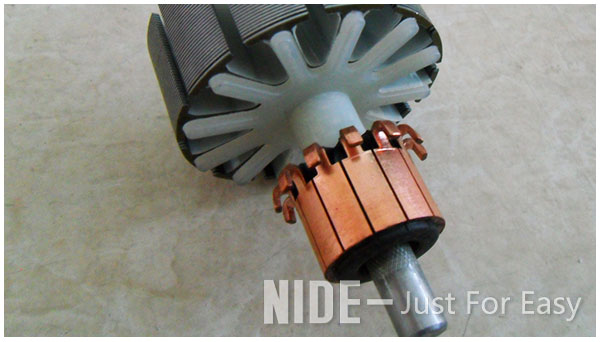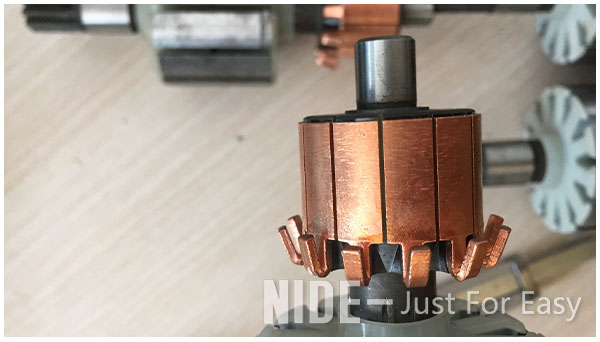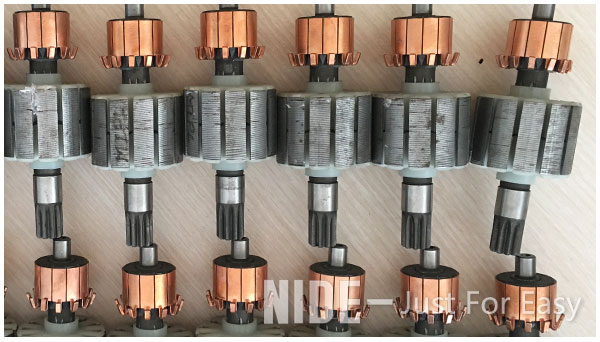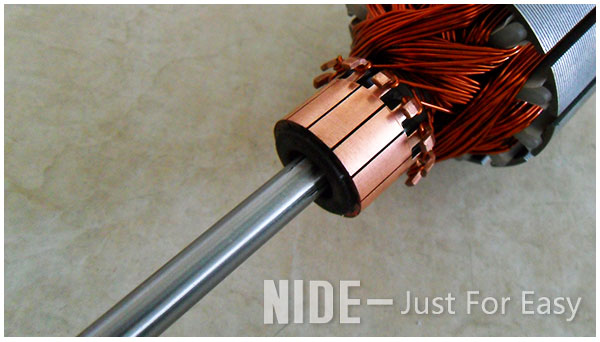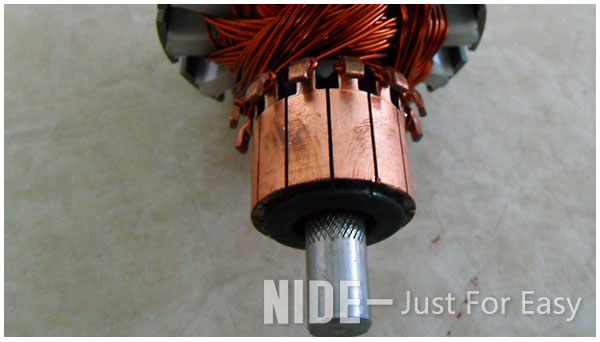 Nide produces more than 1200 different types of motor commutator, including hook type, riser type, shell type, planar type, ranging from OD 4mm to OD 150mm and we are professional in manufacturing commutator for many years. The commutators are widely applied to automotive industry, power tools, household appliances, and other motors.If our existing models are not suitable for you, we could also develop new tooling according to your drawing and samples.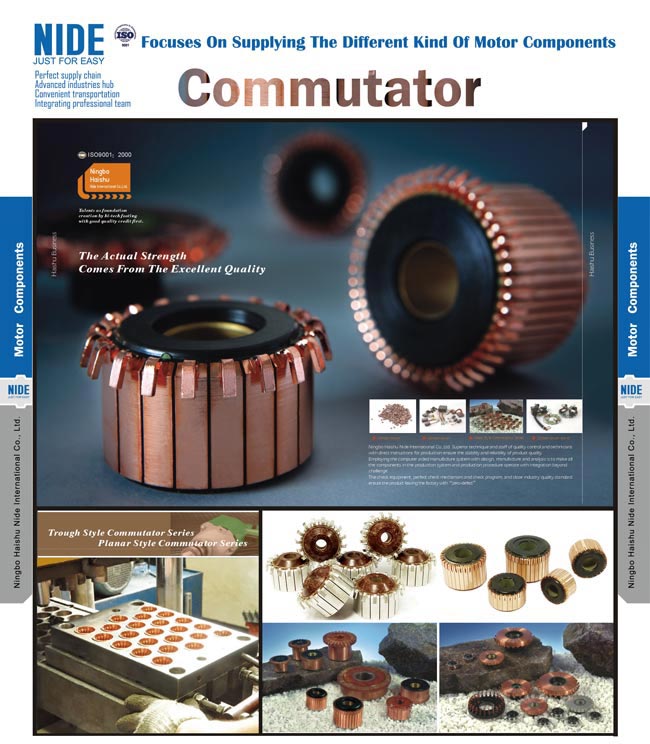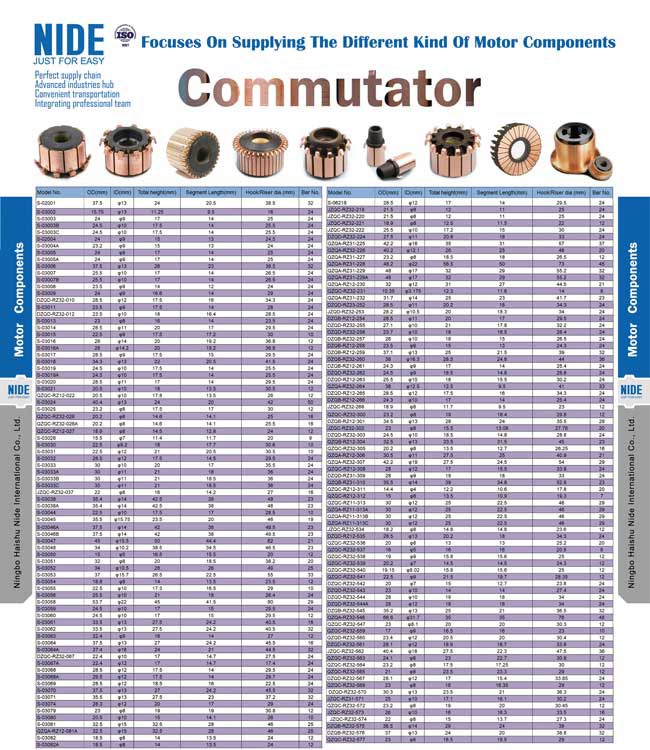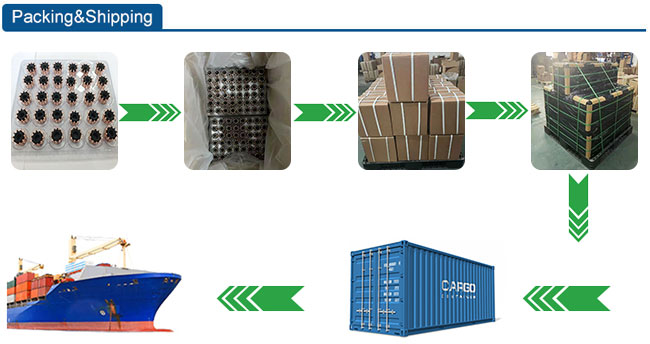 Besides, we can supply the full range of motor components such as commutator, ball bearing, thermal protector, carbon brush, insulation paper material, shaft, magnet, fan, motor cover,etc.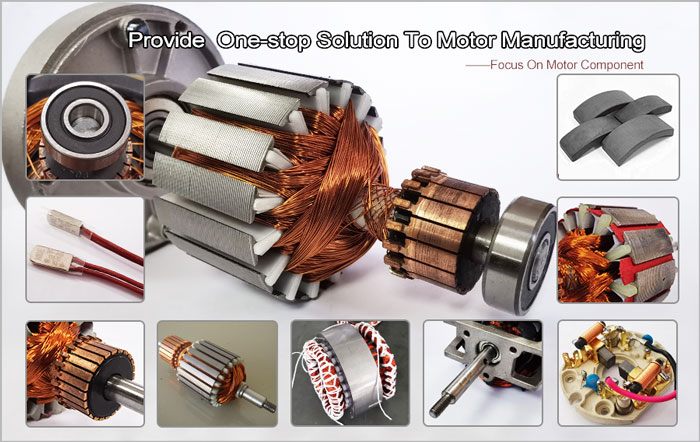 | Contact us
Motor Parts Department
Manager: Annie
Phone/Whatsapp/Wechat : 0086-13738869026
Email : emarketing@nide-group.com
Address:14-5, East Kemao Center, No.100 Xiangyun Road, Hi-tech District, Ningbo 315040, China