PRODUCTS
CONTACT US
Ningbo Haishu Nide International Co., Ltd.
一一
· Add:14-5, East Kemao Center, No.100 Xiangyun Road, Hi-tech District, Ningbo, China.
· Contact person:Annie
· Tel:0086-574-87295639
· Mob/Whatspp/WeChat:0086-13738869026
· Fax:0086-574-87295637
· Email:emarketing@nide-group.com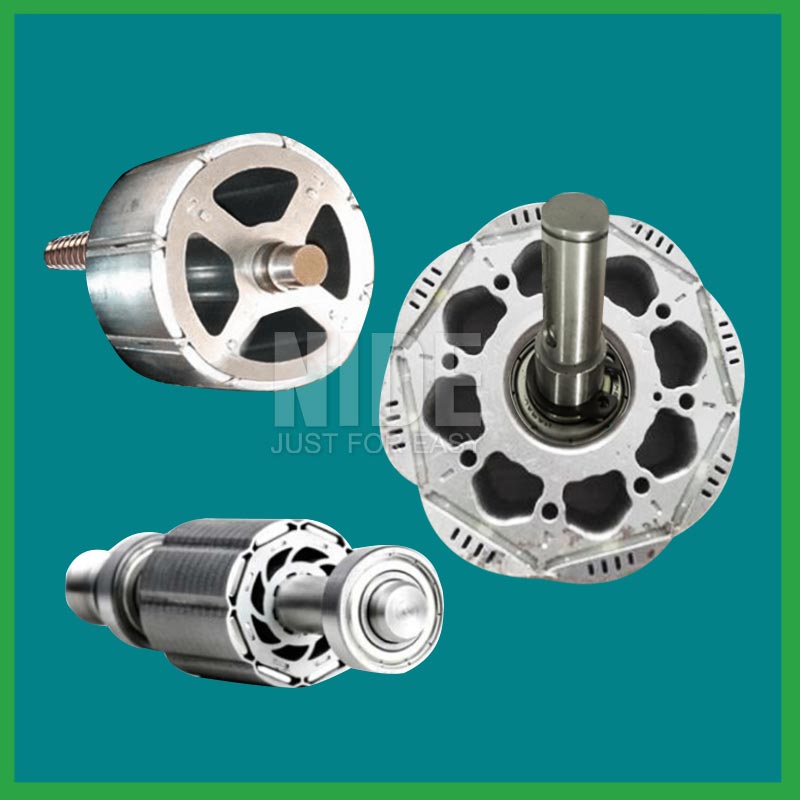 Semi automatic BLDC motor rotor production assembly line
This semi automaticrotor assembly line is suitable for assemble the BLDC motor rotor manufacturing.
CONTACT US
Details
This rotor assembly line is suitable for assemble the BLDC motor rotor, including the process of shaft inserting, magnet inserting, magnetization, balancing, etc.

The processing data is programmable, machines are flexible, easy set-up and user friendly.

Each machine are automatic working, need operator to load/unload material manually.

Our fully automatic motor assemble line is suitable for varies type induction motor assembly, BLDC motor assembly, universal electric motor and DC motor assembly, It could automatically assemble the rotor, armature, stator and motor components together . It is used for washing machine motor, fan motor, BLDC motor, DD motor, electric bicycles motor , electric vehicle motor , hub motor, DD BLDC washing machine motor , compressor motor, vacuum cleaner motor, power tool motor, wiper motor, mixer motor, RO pump motor, NEMA motor, DC motor, etc. It features fast, efficient, accurate winding, easy set-up, user-friendly programming and tooling flexibility.
Nide provides turn-key service and technical consultance for motor production technology, it covers varies type motors. We could accomplish tailored and innovative solutions to meet all quality and production requirements, aim at making motor production easier.

| Contact us
Motor Parts Department
Manager: Annie
Phone/Whatsapp/Wechat : 0086-13738869026
Email : emarketing@nide-group.com
Address:14-5, East Kemao Center, No.100 Xiangyun Road, Hi-tech District, Ningbo 315040, China